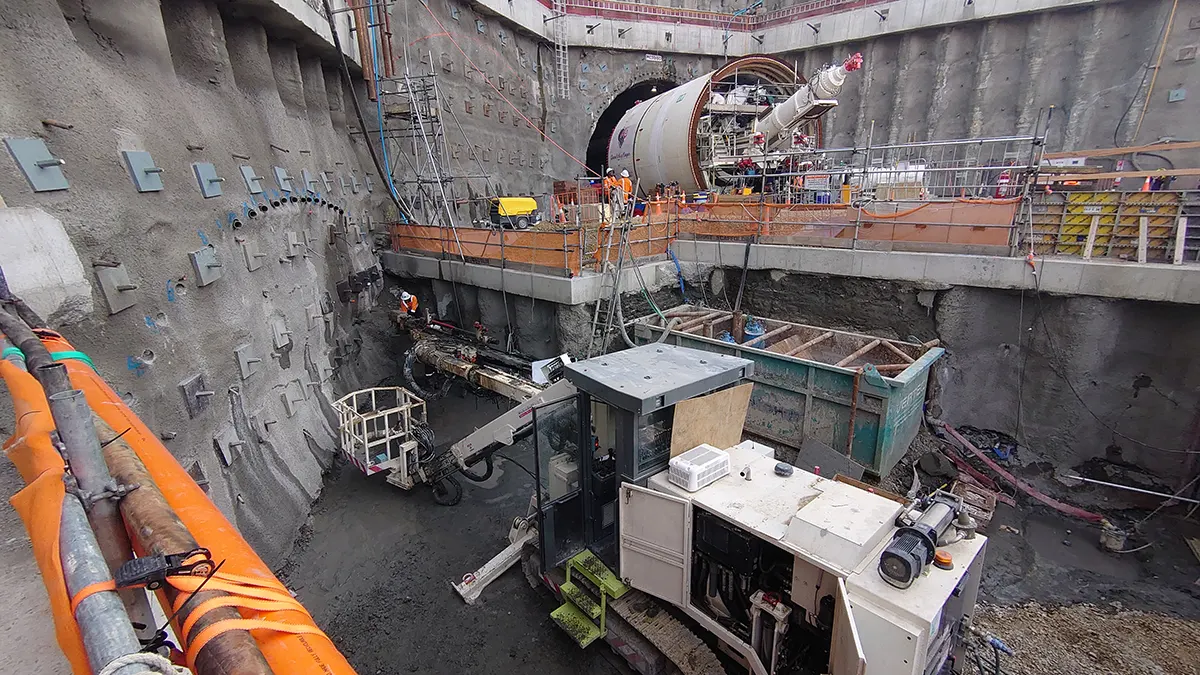 Auckland City Rail Link
largest transport infrastructure project in NZ
The Auckland City Rail Link (CRL) is the largest transport infrastructure project ever undertaken in New Zealand. The current estimated cost is $4.419bn.
Currently trains reverse out of Britomart. CRL will remove this dead-end by enabling trains to run in both directions. Britomart will then not be the only train station in the city centre, with new stops at midtown (Aotea), Karangahape Road and redevelopment of the existing station at Mt Eden.
The 3.45km twin-tunnel underground rail link will run as deep as 42 metres below Auckland Tāmaki Makaurau. Aotea Station will be the shallowest station at 11m and Karangahape the deepest at 33m.
CRL will at least double the network and improve both travel options and journey times. The project is jointly funded by the central and local government with delivery by Link Alliance: Vinci, Downer, Soletanche Bachy, WSP, AECOM and Tonkin + Taylor.
how did we optimise, earlier?
We got involved early – helping to win the contract. Geotechnical expertise was given to Link Alliance throughout the tender phase of the main works, and our involvement has continued into delivery. Andy O'Sullivan has produced more than 120 separate temporary works packages for the various station sites as well as for work on the Western Line. We have contributed geotechnical engineering services on different aspects of CRL including temporary support of excavations, temporary and permanent retaining wall design, working platform design, ground settlement prediction and design of anchored retaining walls in a congested urban environment.
Our specialist technical expertise supported drilling and blasting operations in strong, massive basalt at Mt Eden, and we designed a unique suspended platform that allowed a 120T diaphragm wall rig to install a 7m-long panel to a depth of 20m.
We helped win, we helped the constructors with methodology, and we delivered specialist Geotech expertise.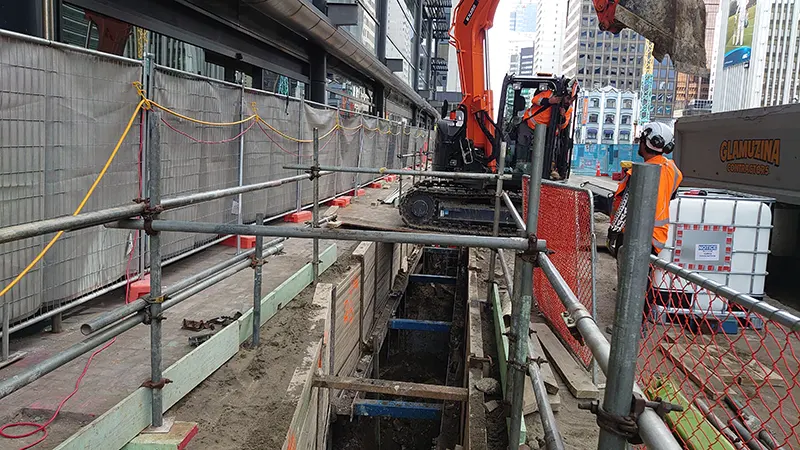 Over the past two and a half years, Andy and his team have consistently delivered innovative and efficient design solutions to a wide range of complex, geotechnically related, challenges on the Link Alliance.
Nigel McCreight – Engineering Manager, Link Alliance